Delivery of a new high-pressure fire skid unit for the Scepanje Volunteer Fire Brigade.
On Friday, July 23, 2021, at the headquarters of our company in Zagreb, we delivered a new high-pressure Skid unit for the Volunteer Fire Brigade Scepanje (Varazdin County).
It is a high-pressure module manufactured by "Vallfirest", which is equipped with a piston pump and a polyethylene water tank, with a capacity of 400 liters. On this occasion, a complete lining of the cargo area of the Pick-up vehicle was made with corrugated aluminum sheet and a sliding unit with a pump and water tank was installed.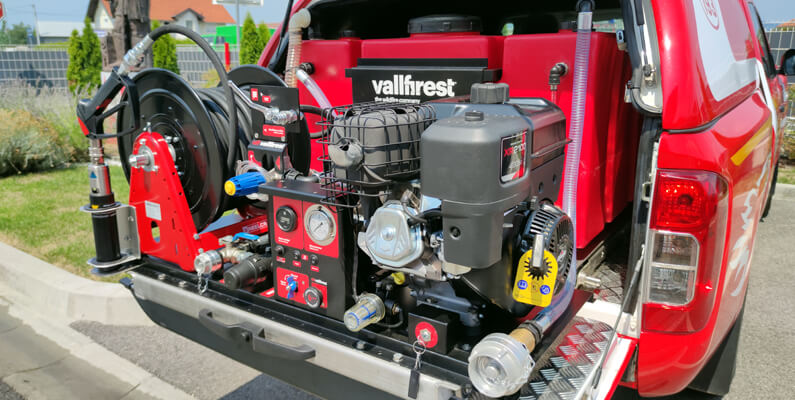 What is included
The Skid unit contains a multi-purpose high-pressure water and foam nozzle (maximum flow up to 45 l / min.). It is possible to regulate the full and diffuse jet on the nozzle. Other components are: motor, piston pump, naval winch with hose, connecting hose and water tank.
Control Panel
Control panel with switch for LED light, timer, pressure regulator, filter, valves for suction and water drive, foam selector and button for adjusting the percentage of foam.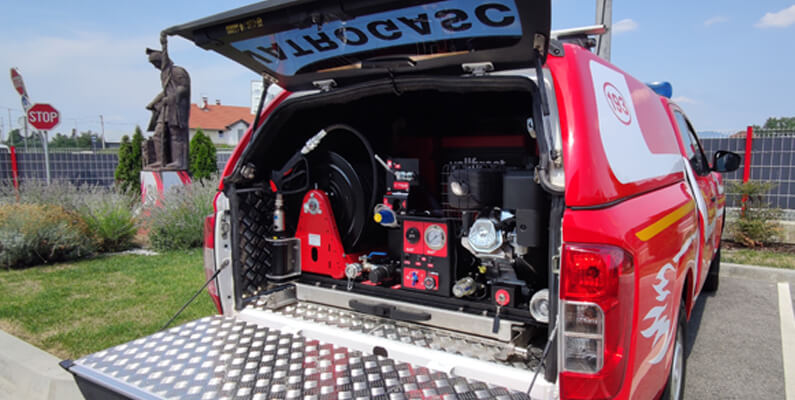 Due to its characteristics and dimensions, this high-pressure Fire Piston Skid Unit can be installed on fire vehicles or trailers. The additional offer consists of a Tool carrying structure for Skid units. This structure offers a variety of options and is fully customizable. Contact us for any additional product information and informative offer.
See how it looks before delivery to our partners in this video: