With a formal meeting, we celebrated the long-term successful work of our branches in Osijek and Rijeka.
On Wednesday, October 26, 2022. we celebrated two important anniversaries: 25 years of successful work and activity of the "Slavonski vatrogasac" branch from Osijek, and 20 years of successful work and activity of the "Primorsko-goranski vatrogasac" branch from Rijeka.
The ceremony was held at the location Riverside golf Zagreb, with the presence of our employees from all branches of the company "Vatropromet" and about a hundred guests from the few state counties.
Due to the situation related to Covid, which is still not great, we decided this time for a joint celebration with a reduced number of guests. But for all our friends and partners who did not participate in this celebration this time, we are planning a big celebration on the occasion of the 30th anniversary of our company in two years. So don't blame us because we certainly won't forget about you.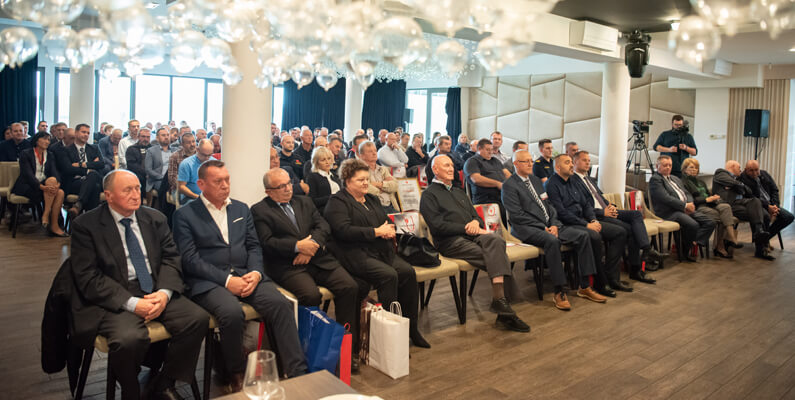 We would like to thank all our guests for taking their time for us and enhancing our celebration with their presence. We would like to thank the commander in chief of the Republic of Croatia for his support and kind words, Mr. Slavko Tucaković, honorary president of the Croatian Fire Association, Mr. Franjo Gregurić, parliamentary representative Mrs. Marijana Petir, to all prefects, mayors and chiefs, presidents of firefighting associations of counties and cities, commanders and other guests. It was nice to see you again after two pandemic years and three years since our last big anniversary held in Desno Trebarjevo in 2019.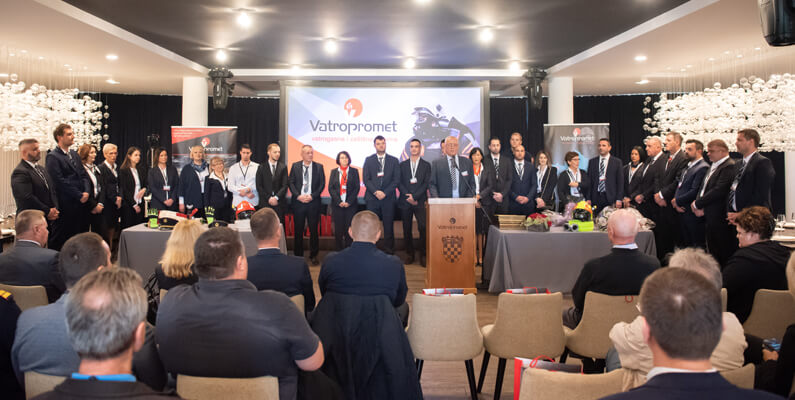 We also thank our employees from the two celebratory branches for their dedicated work, effort and will that they have shown during all the years of successful operation of our company. We also thank the other employees who try to always be at your disposal, and as our motto says, "Always at the service to Firefighters"! We also congratulate our director Mr. Nenad Radojčić for successfully leading our company for 28 years and for laying the solid foundations of our company from the beginning, which has been and will remain a reliable partner to our firefighters and beyond.
We thank you for all the support to our company.