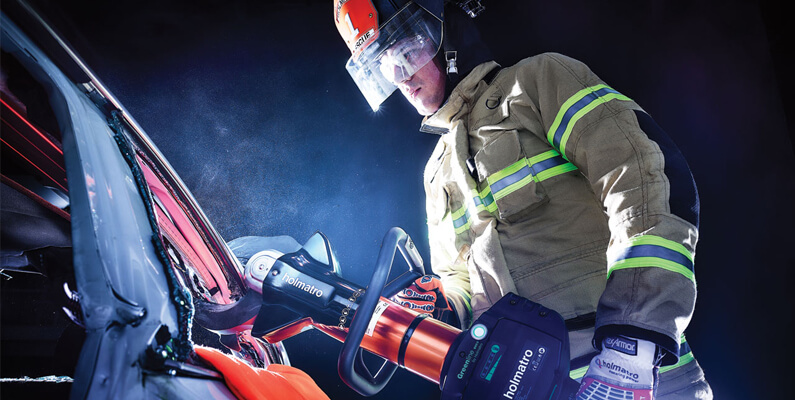 Regular maintenance and proper use are of great importance to keep your equipment in optimal condition and safe for use throughout its service life.
Our Holmatro service can help you with that. As a distributor of Holmatro rescue and hydraulic equipment, we have launched this service in order to have adequate assistance at any time in the event of a hydraulic device failure, consulting and training in working with all devices. We know how important professional maintenance is, not only for the optimal functioning of the equipment, but also for the safety of the people who use that equipment.
That is why our hydraulic equipment service offers:
Periodic maintenance
repairs
Examinations
Training and counseling
We are always at service to our customers, offering various options to make maintenance and service as short as possible and of better quality. We will be glad to contact you to find a solution for you as well.
HOLMATRO - Life-saving tools!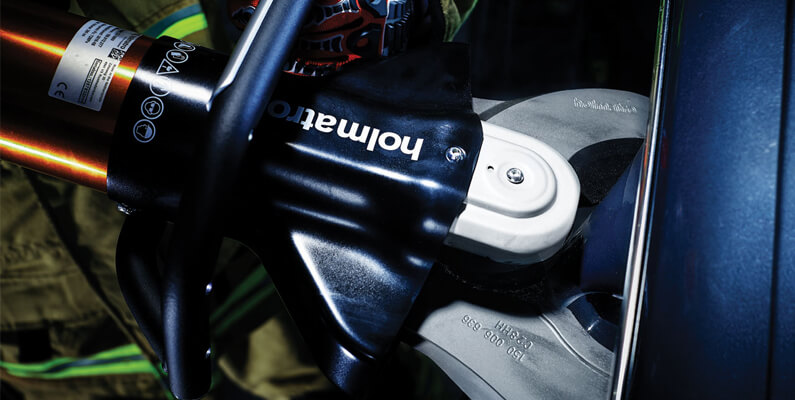 Hydraulic cutters are made of high quality materials and designed to cut even the strongest materials. Loggers are regularly tested in the training camp of the company "Holmatro" in order to always be in step with the technology. There are two types of cutters on offer: a hydraulic cutter that works with the help of a hydraulic pump and a battery cutter that contains its own battery and allows the user to make maximum use of space when performing interventions.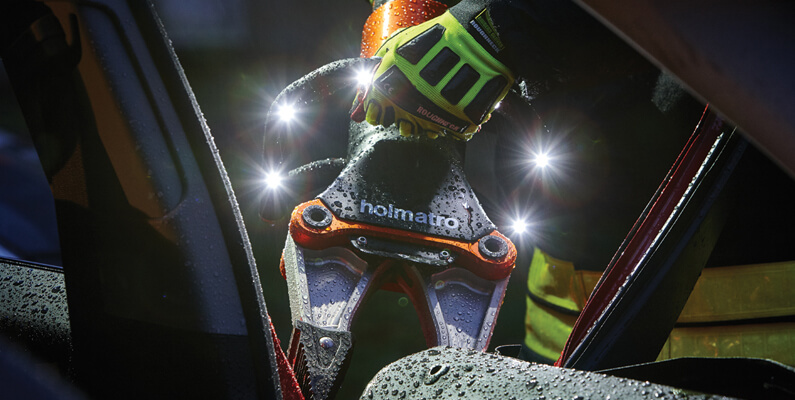 A Hydraulic spreader is a tool that firefighters use during expansion, pulling, squeezing and cutting interventions. Such actions require an extremely large force, which unfortunately no man has, and that is why "Holmatro" made a tool that helps the rescuer to do actions that would otherwise require more people and more time. Expanders are available in two variants, hydraulic and battery. These tools are also being improved on a daily basis to adapt to all the requirements set before them.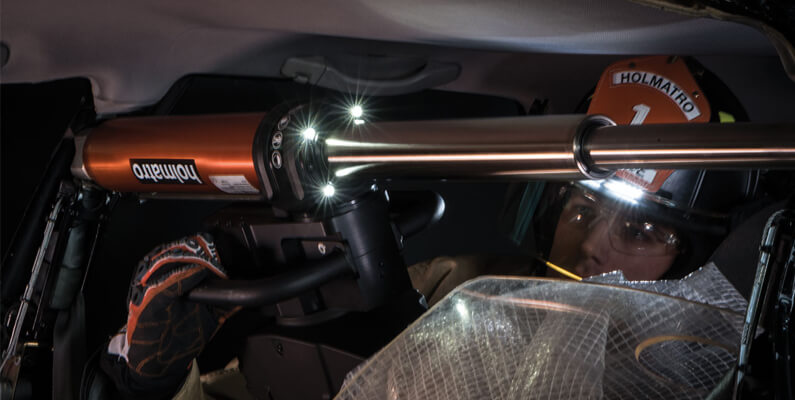 The Ram is intended for technical interventions and especially rescue operations from vehicles. It is equipped as standard with a quick valve for quick opening of pages and expansion of the target space. The spreading force that this tool is able to perform is measured in tons. In addition to "Holmatro" traffic accidents, rifts are very useful in rescuing casualties from rubble after earthquakes and similar situations.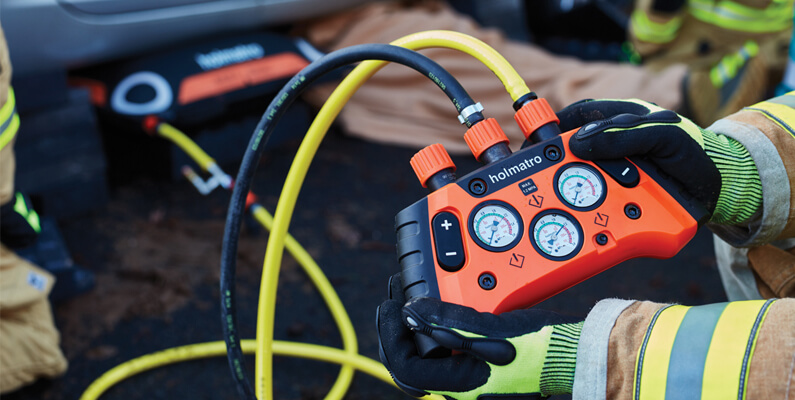 High pressure Lifting Bags are used to lift loads. "Holmatro" is known as the number 1 in the world in the introduction of new technologies, so in addition to high-pressure Lifting Bags, there are several types of control units. They provide insight into the cushion functions and control over the desired cushion pressure. Lifting Bags are characterized by high strength of the material, extreme flexibility, proven durability and durability, and quick couplings enable quick connection and detachment.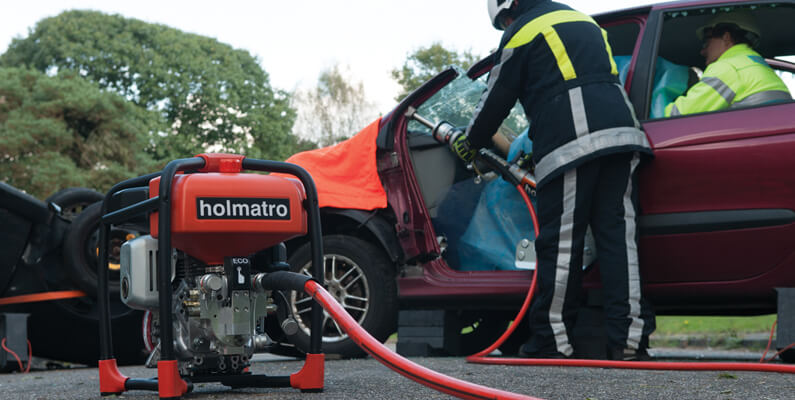 "Holmatro" hydraulic motor pumps are characterized by top quality and durability in operation. Their durability in various working conditions enables uninterrupted work in emergency situations. The pump can be used with all types of tools including rescue tools in difficult conditions that are more demanding and require a higher oil supply.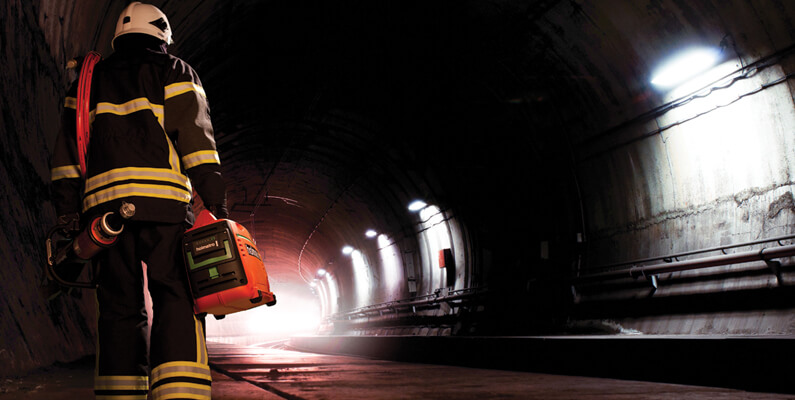 Hydraulic battery electric motor pumps, work with LiFePO4 battery of new generation. High capacity battery for long lasting operation. Same performance as motor pumps. Ideal for use indoors such as tunnels, trains or collapsed buildings. Environmentally friendly, no emission of harmful gases. CORE ™ technology, a unique single-pipe hydraulic system, also available in a two-pipe system.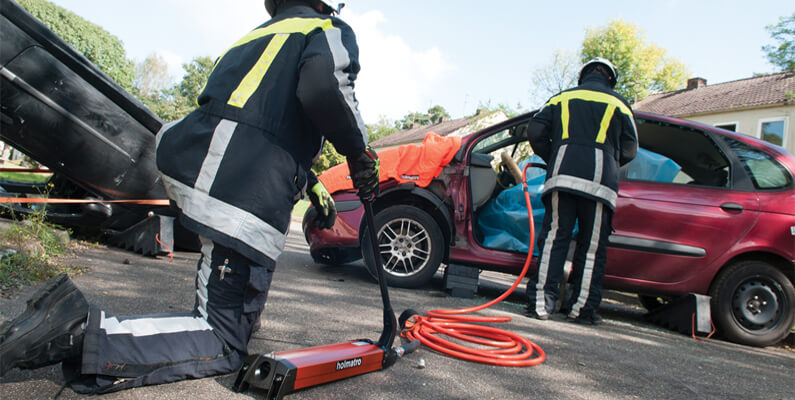 Hydraulic hand pumps, practical for carrying, use and storage. They enable faster execution of demanding operations. The anti-slip work surface prevents the pump from slipping when operating in various weather conditions. Features: Push & Unlock handle unlocking and locking system, Fiberglass pump handle reinforcement, pressure indicator (bar), oil level indicator ...
Contact us: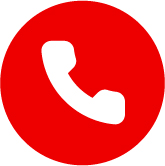 +385 1 65 53 655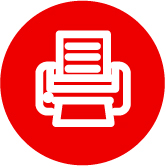 +385 1 65 53 658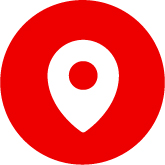 Ježdovečka 87, 10250 Lučko - Zagreb