Handover of the used fire truck ladder "Magirus" - Kutina Professional Fire Brigade.
On Tuesday, March 14, 2023, we visited our friends and partners from the Kutina Professional Fire Brigade. This time, this was not an ordinary visit to the professional firefighters of the city of Kutina, but also the delivery of the "MAGIRUS" fire truck ladder.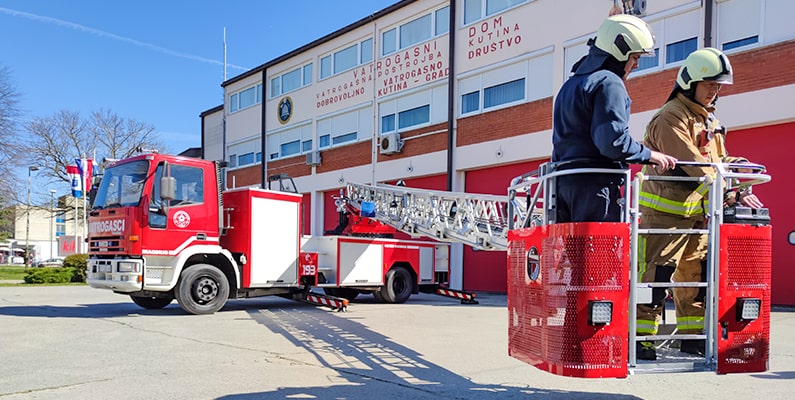 It is a used fire ladder with a lifting height of up to 32 meters. With this vehicle, the professional firefighters from JVP Kutina raised the equipment of their unit to another level, and in case of need they will be able to perform all types of work at height faster and easier. During the delivery, together with the employees, we held a short consultation and introduction with the fire ladder, after which they continued practicing maneuvers with the ladder and the vehicle itself.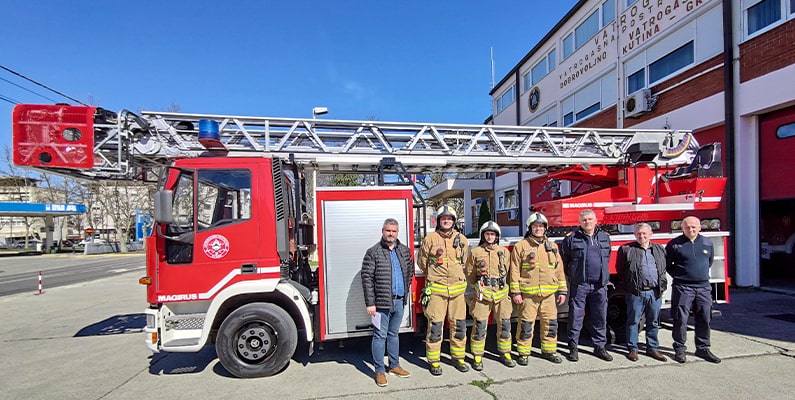 We are grateful to our partners from Kutina Fire Brigade, and we wish this fire truck ladder will be at their service for many years. Of course with as little need for interventions as possible.
We would also like to thank the Firefighting community of the city of Kutina, because we continue a very successful cooperation that has been going on for many years.
Vatropromet - always at the service of firefighters!