We present you a small but fiery vehicle that will be delivered to DVD Slatine from the island of Ciovo.
This is a Piaggio Porter fire truck, for interventions in narrow streets and old town cores. A joint project that we have done with our partner, the company Vatrooprema SD from Marija Bistrica, whom we thank for their cooperation.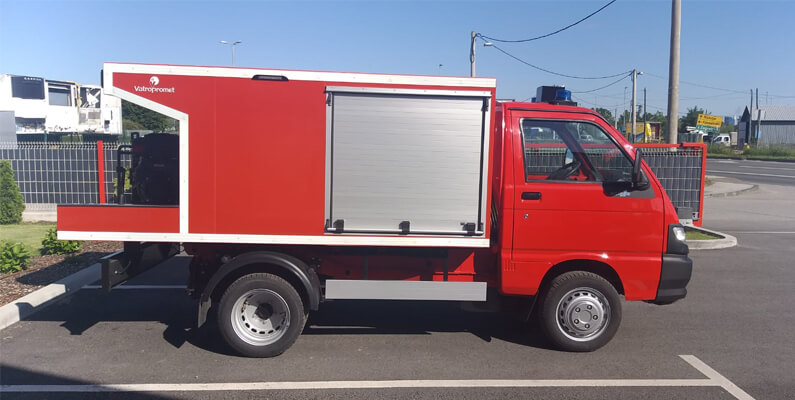 The vehicle consists of a water tank 1300x650x600 mm and a volume of 650 liters, and is made of fiberglass. Next to the water tank there is also a space for fire fittings and equipment. At the rear of the vehicle is an 18 HP pump, with 3600 rpm.
The vehicle will be used by DVD Slatine from the island of Ciovo, whom we hereby thank for their trust and wish them as little intervention as possible.