Ceremonial delivery of new fire vehicle at "Vatropromet" Ltd. company in Zagreb, for firefighters of Pescenica.
We continue to deliver new fire vehicles to our volunteer fire brigades. On Friday, March 19, 2021, the keys for the new fire van were handed over to the Voluntary Fire Brigade Pescenica (Lekenik County).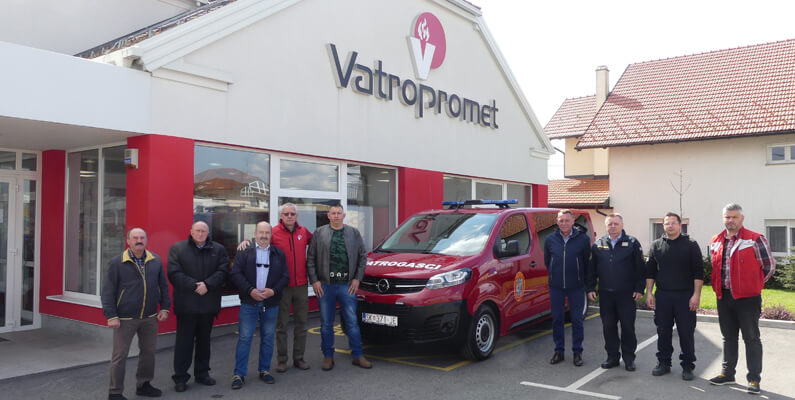 The model of the van is "Opel Vivaro", engine power 120 hp and fully equipped with light and sound signaling (light block + flashes in the front bumper of the vehicle). The interior is equipped with a Bluetooth radio and dual-zone air conditioning for the front and rear of the cabin, and a total of 9 firefighters (8 + 1) can be transported by this vehicle. The rear windows are shaded and provide protection from the sun.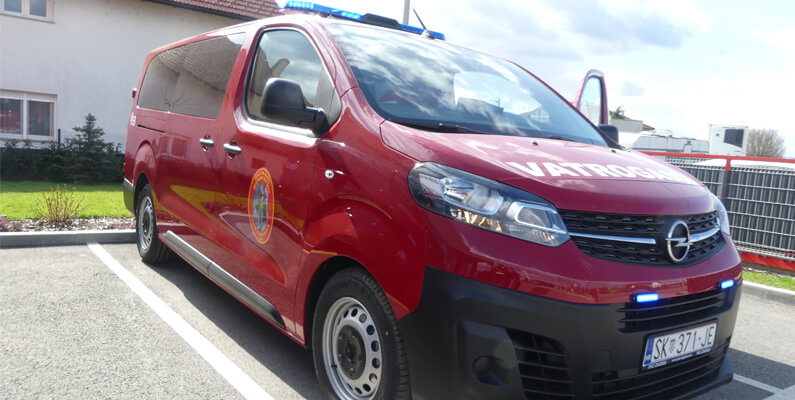 The delivery of the vehicle was attended by a delegation of the Voluntary Fire Brigade Pescenica led by the Mr. Mijo Brlecic (President of the Sisak-Moslavina County Firefighters), Mayor of Lekenik Mr. Ivica Perovic and the president of DVD Letovanic mr. Stjepan Kusan. The vehicle keys were handed over by our director, Mr. Nenad Radojcic with his associates.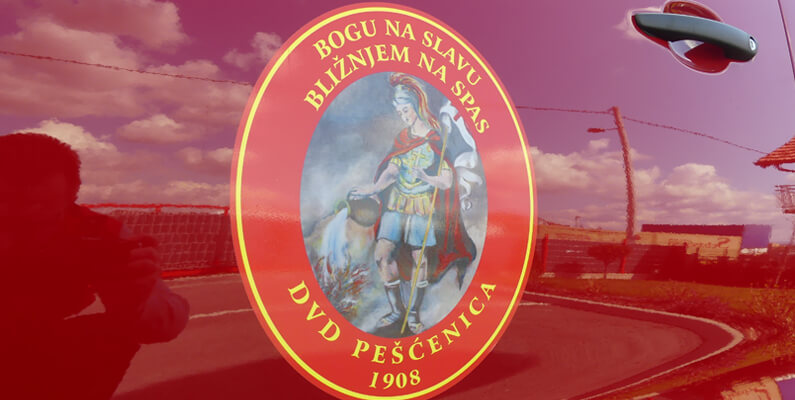 We believe that this vehicle will meet all the requirements of our partners and friends from the Volunteer Fire Brigade Pescenica. We hope that this firefighting vehicle will be used a lot less for interventions and more for firefighting exercises and competitions. We would like to thank all those present for choosing our company as a reliable partner in the procurement of this firefighting vehicle, and we look forward to our future cooperation in equipping firefighters in Sisak-Moslavina County.