Delivery of used fire truck ladder Iveco Magirus 120-25 AN, lifting height up to 30 meters.
This year, St. Florian passed festive in "Vatropromet", with the delivery of another fire truck ladder for our professional firefighters.
On Tuesday, May 4, 2021, at the company headquarters in Zagreb, we delivered another used fire truck ladder. This time the fire ladder was delivered to the Professional Fire Brigade of Grubisno Polje. It is a model of the Iveco Magirus 120-25 AN fire ladder, with a lifting height of up to 30 meters.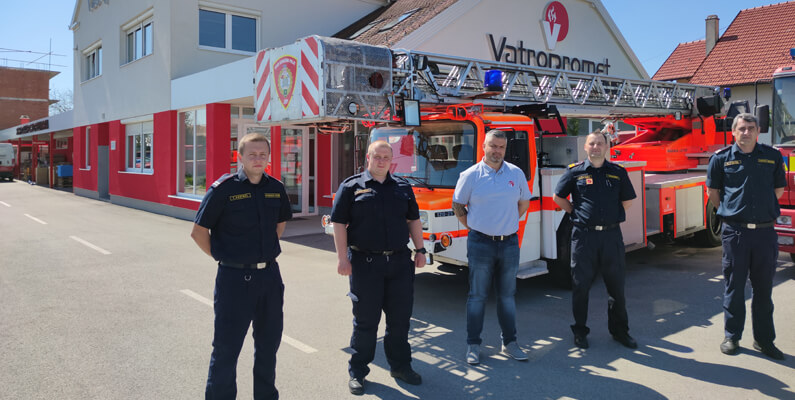 We thank the firefighters of the town of Grubisno Polje for their trust in the procurement of this vehicle. We wish them as little as possible fire and rescue interventions, and that this vehicle will serve them for many years to come.
Watch a video about the delivered fire ladder: