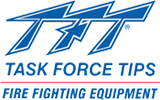 Task Force Tips
Task Force Tips (TFT) is a leading manufacturer of live saving equipment for fire and rescue departments around the globe.
Every TFT employee understands that quality is everyone's job, not just that of the Quality Assurance department. TFT promotes a culture of continuous improvement in our products, processes and procedures.
Quality Starts with Great People
At TFT, quality is an attitude demonstrated by every employee throughout every department, not just in production. From Sales to Shipping, Design to Assembly, TFT prides itself as being a customer-focused organization. We rely on each employee to provide customer satisfaction in every detail and at every level.
Quality Technology to Support Quality Processes
Even with great employees, manufacturing equipment and processes, it's critical to use state-of-the-art equipment to ensure we consistently meet high quality standards. TFT invests in the latest tools to measure and analyze thousands of parts produced each year.