The PAB FIRE 05 fire helmet has won the prestigious World Design Award.
"This is a very significant recognition for us. A confirmation that we are going in the right direction. The helmet was designed by our young, hard-working team, especially development manager Marko Bašić, said company owner Miha Akrapović."
The prestigious award has just arrived to our partner, PAB Akrapović, of Buzet, whose fire helmet, named PAB FIRE 05, won the Product Design Award. The Red Dot Award has been awarded since far back in 1955 and is considered one of the most influential awards in the industrial design world. The PAB Akrapovic Award will be presented at the end of June in the German city of Essen, when awards will be given to each category.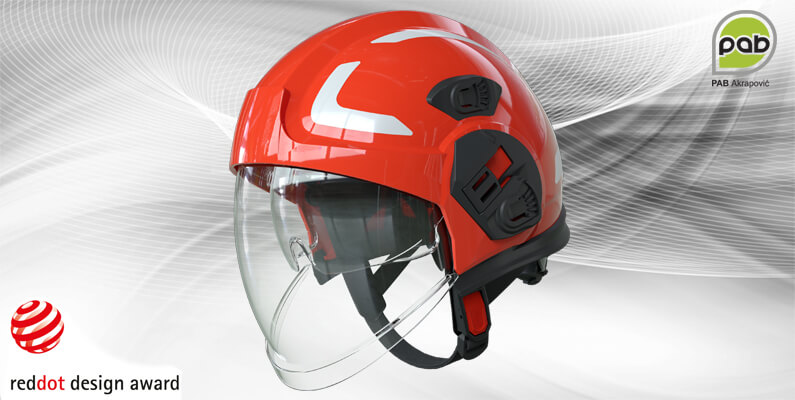 This is the next generation of the Croatian production helmet, which is the successor to one of the most popular PAB FIRE HT 04. The helmet is expected to be on sale soon and according to the information we have, it should be available in several variants (including in red and High Visibility). It will be adorned with a completely modern design and high quality materials used in its production, according to the most modern technology of production of safety helmets for firefighters.
We believe that with this helmet our partner will open up new parts of the market in the world, and that new generations of firefighters in Croatia and in the world will use this helmet to protect their lives. We congratulate our partner PAB Akrapovic on this journey for their great success and wish them much more success in their future work.