We are proud to share with you the good news about the delivery of the new fire truck "Iveco MAGIRUS" to our friends and partners Volunteer Fire Brigade Žrnovnica.

Light Pumper on chassis IVECO-DAILY, power 132 kW, and HLF1 Magirus fire truck upgrade.
This vehicle will be used to transport a 6-member fire squad. It is equipped with fire fittings and fire extinguishing equipment, with a built-in medium pressure fire pump, a 1000 liter water tank and equipment for technical interventions. At the end of last year, a contract was signed for the purchase of this vehicle between the Fire Brigade of the City of Split and our company. With the help of our partner company "MAGIRUS Lohr", we made the delivery within the agreed deadline, which is most important to us because we have once again proved that we are a reliable partner to our firefighters.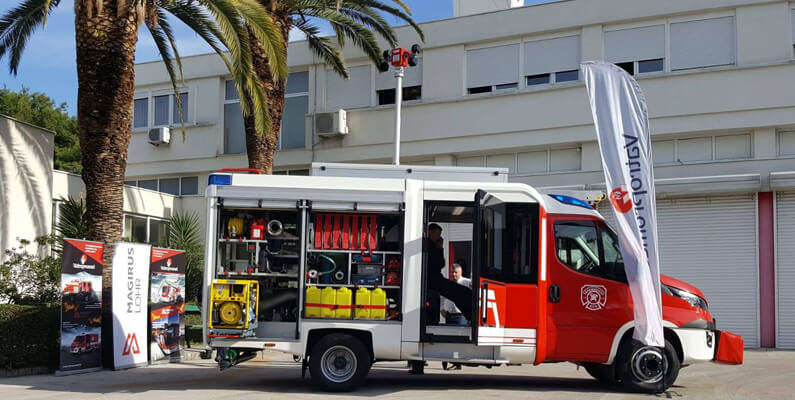 We thank you for your trust and wish the members of DVD Žrnovnica that this vehicle will be at their service for many years and that they will successfully complete all the tasks that will be set in front of them. Greetings from sunny Žrnovnica and our beautiful Dalmatia! VATROPROMET & MAGIRUS - Always at service to Croatian Firefighters!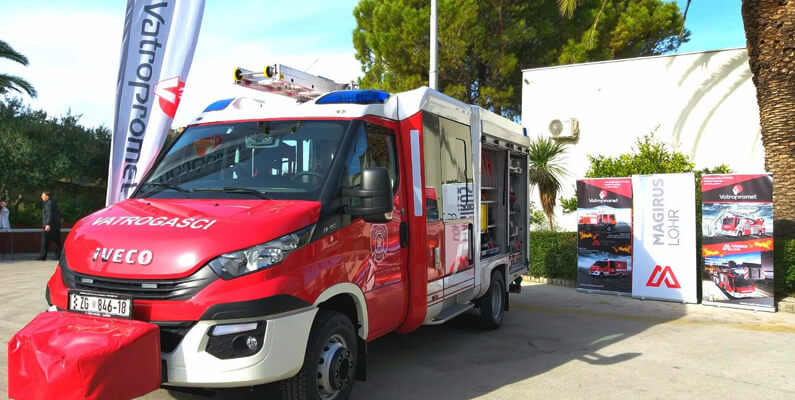 Contact us if you plan to purchase a used or new Fire vehicle. Our offer also includes all vehicle accessories. We look forward to your contact, and we are at your disposal for any questions.