Delivery of the Magirus DLK 23-12 fire truck ladder for the Professional Fire Brigade of Imotski.
Another successful delivery of a fire truck is behind us. This time our partners are Professional Firefighters of the city of Imotski to whom we delivered a used fire truck ladder model "Mercedes Atego 1228L" - Magirus DLK 23-12. This model allows rescue and work up to 32 meters high.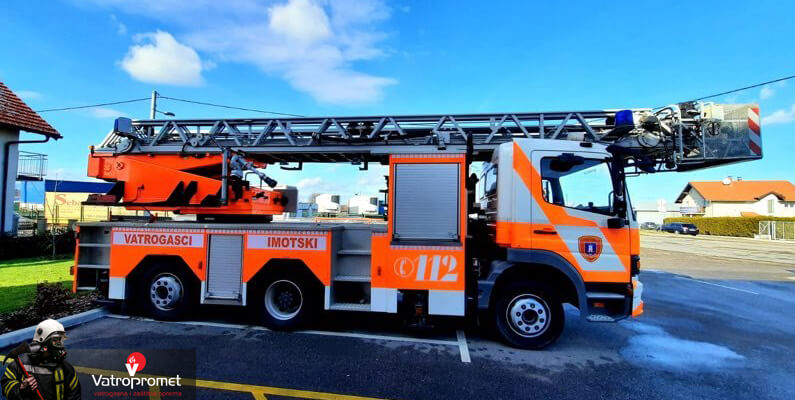 Engine: Diesel, 205 kW, 280 hp
Drive: 4x2
Transmission: Automatic (Allison)
Number of seats: 1 + 1 (uk: 2)
Rescue basket: Load capacity 300 kg (3 persons)
Prefabricated water monitor located on the turntable dome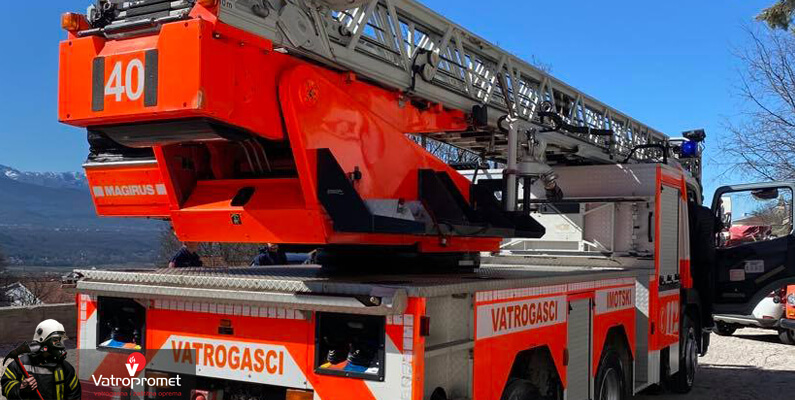 With the delivery of this fire truck ladder, we continued to successfully equip professional fire departments and voluntary fire brigades in the Republic of Croatia with used and new fire trucks. If you are considering purchasing a new or used vehicle for your fire department or volunteer fire brigade, feel free to contact us and we will try to find the best solution for you. Contact us or view the offer of new Magirus fire vehicles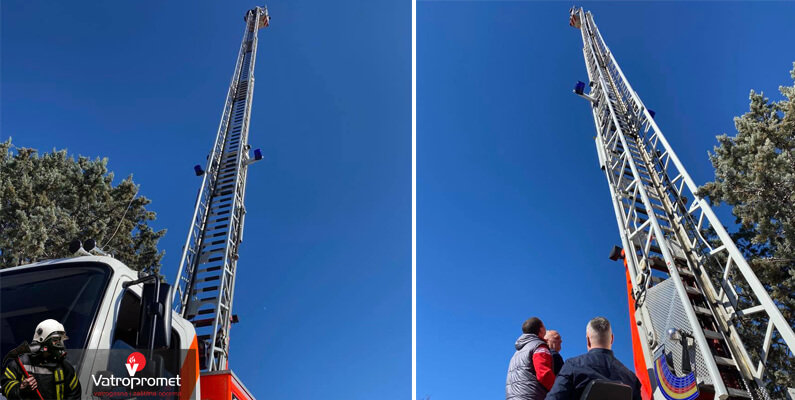 We thank our friends and partners from the Professional Fire Brigade of the City of Imotski for the trust in buying a Fire ladder, and we still wish them as little intervention as possible. May this vehicle serve you successfully for many years to come and be at the service of the citizens of Imotski together with you.